Meet The Team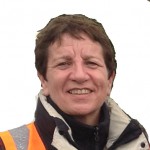 Roísín McGuire is College Principal at the Civil Defence College. She received her Degree in Education & Training from the National University of Ireland Galway in 2009. Róisín joined the Civil Defence Branch in 2004 as an Instructor and was appointed College Principal in 2010. She is a paramedic on the PHECC Register and is currently representing Civil Defence and other voluntary organisations on the PHECC Education & Training Standards Committee. Outside Civil Defence, Róisín enjoys SCUBA diving and has dived all around the coast of Ireland and abroad.
---
James Doyle: James joined the Civil Defence Branch as an Instructor in January 2020, having moved from the Department of Education. His career to-date has been spent teaching at secondary level since graduating from DCU, where he completed a BSc in Science Education, specialising in Physics, Maths and Science.
James is also an active member of Carlow Civil Defence, and has been so for the past 10 years. As a volunteer, his areas of interest include all aspects of Search & Rescue.
Outside Civil Defence, James' hobbies include reading, running & cycling.
---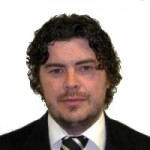 Gerard Murphy: Joining us in early 2013, Ger initially worked in the private sector before joining the Human Resource Team at Public Appointments Service. His initial focus was on Corporate Development before moving to Training & Development and Disability. His work in making services accessible to the customers was recognised by the National Disability Authority who presented the Public Appointments Service with an Excellence Through Accessibility Award; a first for a Government Department. Ger's work in training & development was also recognised by FÁS (now NSAI) who presented an Excellence Through People Award at Platinum Level. A keen advocate of shared learning and use of ICT to democratise education; Ger has assisted a variety of organisations to include Alliance Health Care, Hertz Europe, Fónua, Courts Service and the National Museum of Ireland.
Ger initially graduated with a BA (Hons.) in Local & Community Studies, returning to NUI Maynooth to complete his Masters of Literature in 2010. He subsequently completed a CIPD Training Practice Award with National College of Ireland. More recently he has completed a Professional Diploma in Education (Further Education) and Masters in Adult Learning & Teaching through NUI Galway.
A registered Further Education Teacher with The Teaching Council of Ireland, Ger is a member of the Chartered Institute of Personnel & Development and Irish Institute of Training & Development.
Ger has a special interest in research and development of Missing Persons capabilities. Current initiatives include the development of bespoke training programmes for Search Instructors, Search Managers, Search Team Leaders and Search Responders.
Beyond Civil Defence Ger enjoys the visual arts and is a keen social & architectural historian with a particular interest in pre-famine social relations.
---
Tim O'Halloran:
Tim joined Civil Defence College as an Instructor in October 2019, having previously worked in the private sector for many years as a qualified joiner, and later years as company Director. Tim holds a range of qualification to include Training Delivery and Evaluation, Training Needs Identification and Design, Training and Development. and Supervisory Management. In addition Tim is a Cardiac First Responder (CFR) Instructor, First Aid Responder (FAR) Instructor and Emergency Medical Technician (2016). Tim has been a Civil Defence volunteer since 1998
Tim's work in the college includes EMT, Missing Person and Search Manager courses, and the Pre Hospital Emergency Care Councils Governance Validation Framework GVF).
Tim is big GAA fan, and loves supporting his son and daughter when playing hurling, football or camogie for their local club (Portroe). He loves getting out in the fresh air to walk his dogs and enjoys the fabulous scenery around Lough Derg.