Meet The Team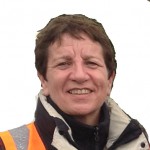 Roísín McGuire is College Principal at the Civil Defence College. She received her Degree in Education & Training from the National University of Ireland Galway in 2009. Róisín joined the Civil Defence Branch in 2004 as an Instructor and was appointed College Principal in 2010. She is a paramedic on the PHECC Register and is currently representing Civil Defence and other voluntary organisations on the PHECC Education & Training Standards Committee. Outside Civil Defence, Róisín enjoys SCUBA diving and has dived all around the coast of Ireland and abroad.
---

Carmel Birchall: Carmel joined the Civil Defence in 2007, transferring from the Revenue Commissioners. Carmel worked with the Revenue Commissioner for 6  years dealing with tax returns and tax clearance certificates for self employed individuals before moving into the audit section. Prior to joining the Civil Service Carmel studied Culinary Arts in DIT and worked in the private sector for a number of years in the hospitality industry. Carmel also holds a qualification in Training & Education and is currently in the final year of a 4 year degree course with NUI Galway. Carmel is currently involved with developing the Welfare section.
---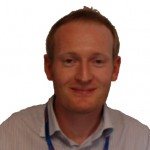 Eoin Costello: Eoin joined the Civil Defence in February 2013, moving from the Department of Social Protection. His career to-date has been spent in the Civil and Public Service since graduating from the University of Limerick. Having completed a BA (Hons.) in Public Administration, Eoin subsequently worked for over 6 years in FÁS, the former Training & Employment Authority, now SOLAS. There he worked in both Human Resources and Training & Development. Eoin also holds a qualification in Training & Development and has most recently completed a HDip in Further Education in NUI Galway. Eoin is a registered Adult & Further Education teacher with The Teaching Council. Since his arrival in the Civil Defence Eoin has worked heavily on the national rollout of a Swiftwater Rescue programme within the organisation. He is also currently involved in the national rollout of First Aid Response (FAR) training in the Civil Defence.
---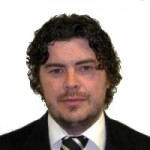 Gerard Murphy: Joining us in early 2013, Ger initially worked in the private sector before joining the Human Resource Team at Public Appointments Service in 2001. His initial focus was on Corporate Development before moving to Training & Development and Disability. Some highlights included the design and introduction of the D.O.R.A.S. Recruitment Model and thereafter leading the organisation to become the first government department to gain the National Disability Authority's Excellence Through Accessibility Award. Ger's work in training & development was subsequently recognised by FÁS with the Excellence Through People Award at Platinum Level (now NSAI). A keen advocate of shared learning and use of ICT to democratise education; Ger has assisted a variety of organisations to include Alliance Health Care, Hertz Europe, Fónua, Courts Service and the National Museum of Ireland.
Ger initially graduated with a BA (Hons.) in Local & Community Studies, returning to NUI Maynooth to complete his Masters of Literature in 2010. He subsequently completed a CIPD Training Practice Award with National College of Ireland and more recently a Professional Diploma in Education (Further Education) through NUI Galway. Registered with The Teaching Council, Ger is a member of the Chartered Institute of Personnel & Development and Irish Institute of Training & Development.
In addition to being our QQI Programme Director; Ger is lead contact on Missing Persons Search Instructor, Search Manager and Field Skills Operative training interventions and associated continuous professional development.
Beyond Civil Defence Ger, in keeping with his interest in ICT, enjoys the visual arts and is a keen social & architectural historian with a particular interest in pre-famine social relations.