Wingman Casting Callout
July 22, 2020
Mahy Media are producing a series for RTÉ called 'Wingman' with Baz Ashmawy. The show is about helping people to achieve a dream or an ambition, something that they have always wanted to do but never had the opportunity to do so.
The producers would love to reach out to the volunteers that have been and who are still currently responding to the current Covid-19 pandemic. Their aid and assistance has been an invaluable source of support to those vulnerable in our local communities. After months of giving assistance to others, what better time than now to try make a dream come true for a frontline volunteer.
Amongst the Civil Defence community, there may be someone who would be interested in taking part or perhaps know of a deserving nominee. Mahy Media would love to hear their story and see if Baz could help achieve their goal.
Please find attached a copy of the press release and here is a link which can be used for social media purposes https://bit.ly/2WfiRLi
Members can contact the producers through rte.ie/wingman or info@mahymedia.com or give a call on +353 083 118 7077 and they would be happy to discuss the series in more detail. Deadline for applications is August 1st 2020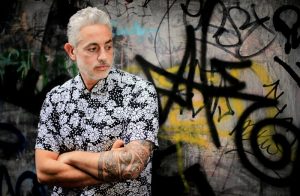 🚨 WINGMAN CALL-OUT 🚨 Gang I'm looking for people for series 2 of "Wingman" 😇 maybe you missed the boat, felt you got too old or you just lacked the confidence. Whatever. However big or small I'm here to help you fulfill your dream. Whether it's for yourself or you want to nominate someone get in touch or PLEASE TAG people who might be interested below🔻 I'm all ears👂🏼 go to RTÉ.ie/wingman email 📧 info@mahymedia.com** Due to COVID-19 restrictions, filming will only be in Ireland.

Posted by Baz Ashmawy on Monday, July 20, 2020