October Photo of the Month Winner
November 11, 2016
Congratulations to Enda Curran, Carlow Civil Defence on winning the October Photo of the Month Competition. A €50 One4All voucher is on its way to you.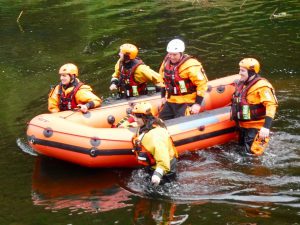 The competition is open again for November – if you're not in you can't win.
There will be a €50 One for All voucher awarded to the winner each month.
Entries for the Photo of the Month Competition may be submitted through our Twitter account @CivilDefenceIRL. When submitting photos through Twitter please use #cdphotoofthemonth.
Entries will also be accepted via e-mail to civildefence@defence.ie in .JPG format.
The photographs can be on any theme related to Civil Defence.
Photographs showing Civil Defence in action will be particularly welcome.
The winning photographs will be published on the Civil Defence website. All entries may be used to help promote Civil Defence.
Children or vulnerable persons, e.g. casualties, should not be identifiable in the photographs.
Civil Defence personnel in the photographs should be wearing the correct uniforms and, if relevant, appropriate personal protective equipment.
The winners will be announced on the Civil Defence website & twitter.
The judging committee's decision will be final.
Closing date: the last day of every month