Civil Defence Recipients of International Rescue Award
April 16, 2015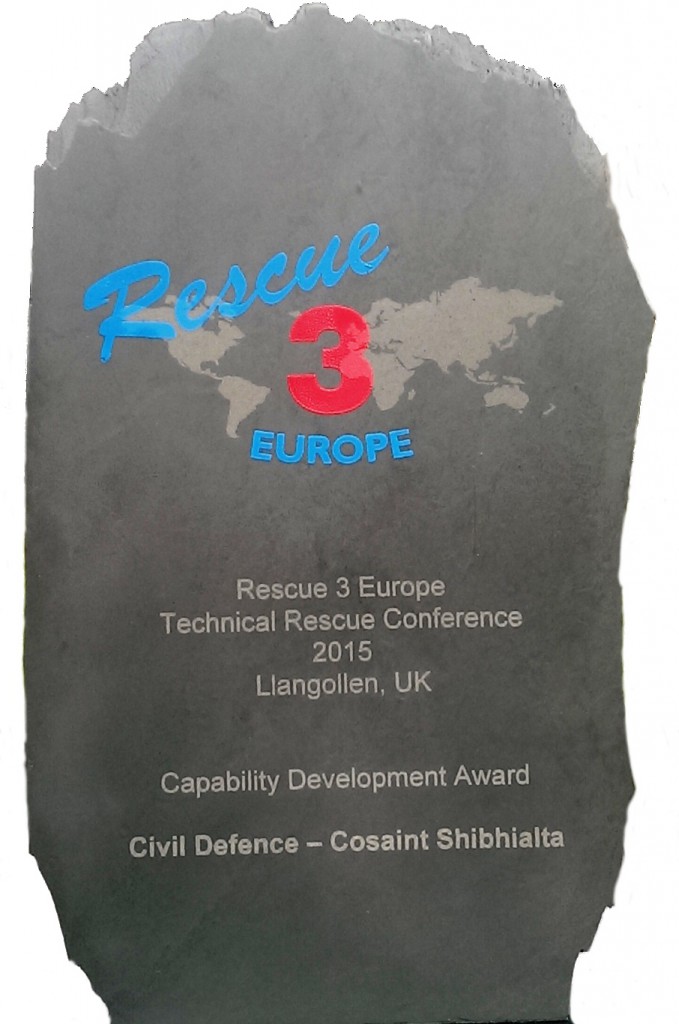 Civil Defence College was presented with this year's Rescue 3 Europe Capability Development Award at their Technical Rescue Conference 2015 hosted in Llangollen, Wales.
The Award recognises the capability Civil Defence has developed over the last three years in this challenging environment; highlights of which include training 49 volunteers as accredited Swiftwater & Flood Responder Instructors who in turn are providing valuable training to volunteers in their own units.
Staying on the same theme Swiftwater & Flood Responder Instructors CPC Workshops are being held at Civil Defence College this weekend and we wish all participants well with their continued skills and knowledge development in this field.
Congratulations to all Volunteers, Civil Defence Officers and College Staff involved who have given so much time and effort towards the successful integration of this important capability into Civil Defences skill set.