Voluntary Sector Training Skills (QQI)
Programme Overview
Target Audience: Civil Defence Volunteers
The aim of this programme is to equip Civil Defence Volunteers with the knowledge, skill and competence to design, deliver, assess and review focused training programmes for adult groups in community settings.
The V.S.T.S programme is a recognised award by QQI (formerly FETAC). The programme incorporates many elements of Civil Defence Instructional Methods (I.M.) which, for many years, was part of the College syllabus. The V.S.T.S. programme introduces new theory, perspective and instructional practices to volunteers; reflecting the evolving standards of adult education at national level.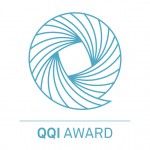 V.S.T.S is a 154 hour programme which includes class contact over five days and self-directed learning. Assessment is by means of a Project, Portfolio of Work and written Assignment. All parts of the assessment must be passed in order to achieve the award.
Awards are graded in line with QQI guideless as follows:
Pass: 50% – 64%
Merit: 65% – 79%
Distinction: 80% – 100%
Access Learner Support Area